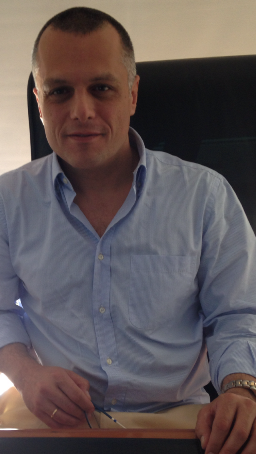 Ioannis S. Delicostopoulos
, born in Athens Greece, 1970. He was admitted to the Athens Bar in 1994 and to the Paris Bar in 2001. Education: London School of Economics (LL.B, 1991), University Panthéon-Assas (Paris II) (Bachelor of Laws, 1992, Master of Laws, 1993, PhD in Law, 1999), Harvard Law School (V. Research, 1998). Lecturer in Law, University of Athens. Languages: English, French.
Publications:
In English:
'Towards European Procedural Primacy in National Legal Systems', European Law Journal, December 2003, Volume 9, Issue 5, p. 599, 'Intrusions into National Procedural Autonomy: the French Paradigm', European Law Review, 1997-2, p. 141 (with E. Szyszczak), The necessity for a strong legislative authority in the European Community and the role of the European Parliament, Ant. Sakkoulas Publishers, Athens 1991, 'A view on the Lord Chancellor's Basic Proposals for legal reform in the UnitedKingdom', Eurodiki Law Review, Athens 1989.
In French :
Droit Processuel. Droits fondamentaux du procès, 7ème édition, Dalloz 2013 (with S. Guinchard, C. Chainais, M. Bandrac, C. Delicostopoulos, F. Ferrand, M. Douchy-Oudot, X. Lagarde et al.), Le procès civil à l'épreuve du droit processuel européen, LGDJ 2003, 'L'autorité du précédent des arrêts de la Cour européenne des droits de l'homme', Δικαιþματα του Ανθρþπου N°23/2004, p. 831, 'La fonction juridictionnelle revisitée', Droit et procédures, janvier-février 2003, n°1, p. 10, ZZPInt, 8. Band 2003, p. 97 (with C. Delicostopoulos), 'L'influence du droit européen quant aux pouvoirs du juge judiciaire national sur le fait et le droit', Justices, 1997-6, p. 117, 'Un pouvoir de pleine juridiction pour la Cour européenne des droits de l'homme', Harvard Jean Monnet Working Paper, 8/1998.
In Greek (books): The evaluation of evidence by the court in Greek civil proceedings, Athens 2004, Procedural grounds of cassation. As per article 559 of the Code of Civil Procedure and in accordance to European Law, Athens 2009, Issues regarding the application of Regulation 44/2001 on international jurisdiction and the enforcement of judgments, Athens 2011. .